Dorset Search & Rescue (DorSAR)
Dorset Search & Rescue is a team of highly trained volunteers who work with the Police, Coastguard and other emergency services in the search, rescue or recovery of missing persons.
Additionally, we provide swift and flood water rescue teams, assistance in the search for significant objects (including crime-based searches) and support to the statutory agencies at major incidents.
The charity was founded in 2004 & since then has grown in both size and reputation. You can find out more about Dorset Search & Rescue here.
---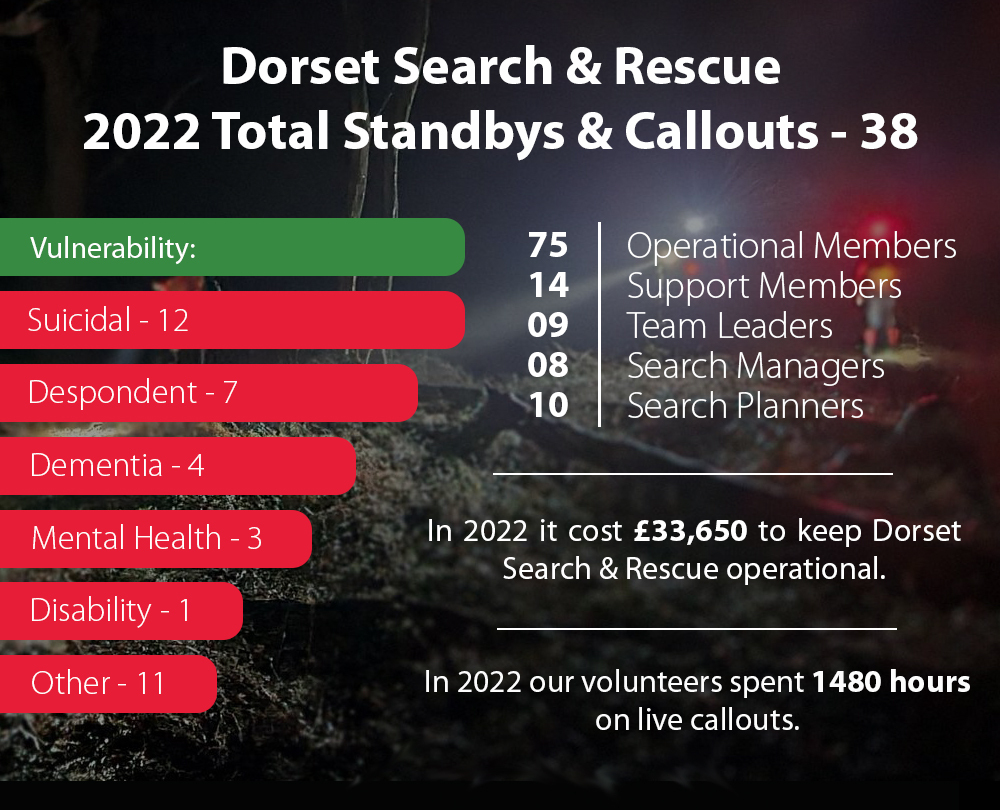 Professional in all but pay
Dorset Search & Rescue is entirely volunteer based. From those who support us at PR and Fundraising events to those who leave their beds at 04:00am to search for vulnerable missing people - nobody gets paid for their time.
Equipment and insurance can be expensive. We rely on grants, donations and the generosity of others in order to operate. You can find out the different ways in which you can support us here
MAKE A DONATION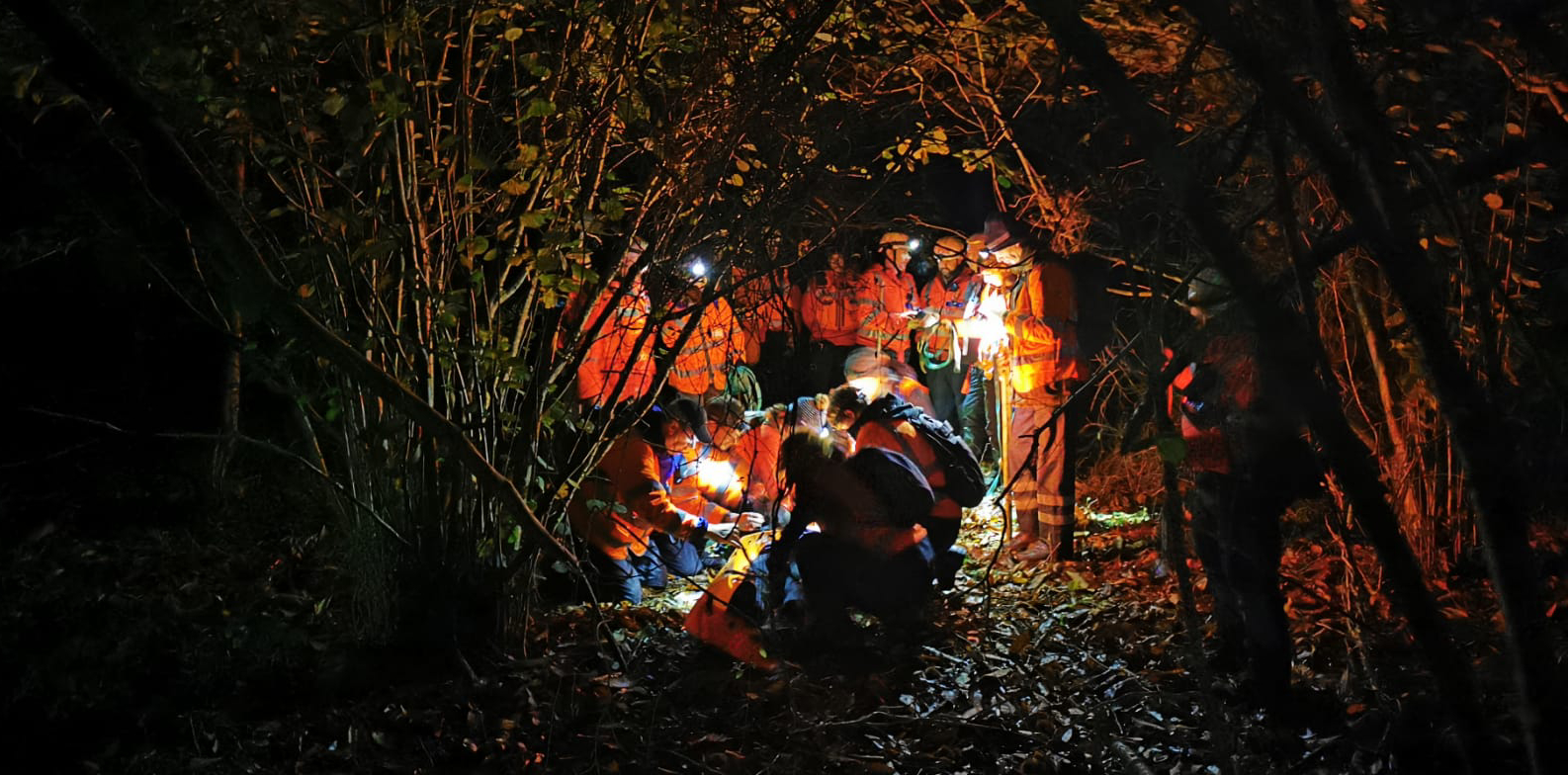 Do you want to join the team?
If you think you would make a good volunteer and would like to join Dorset Search & Rescue, you can find out more about our current recruitment status here.
Is an operational role not for you? We have plenty of space within the charity for support members. Support members help raise the crucial funds we need to operate, raise our profile within the local community and carry out administrative tasks. Get in touch with us to find out a bit more about how you could support us in this way.